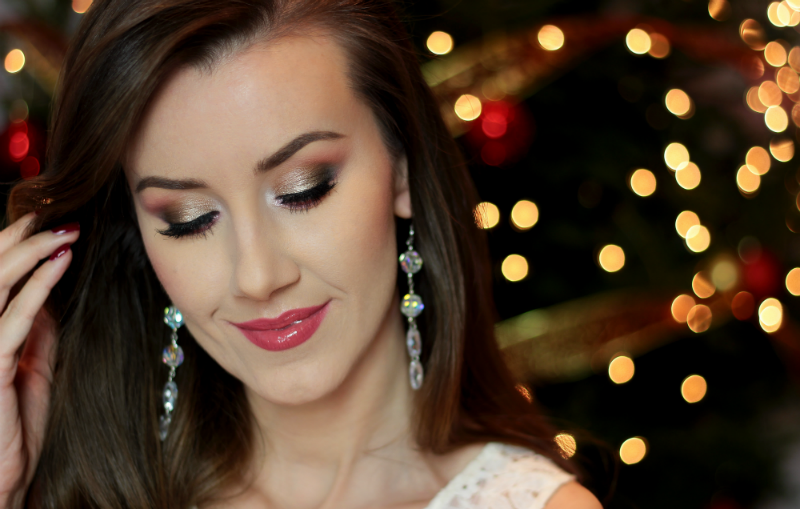 Heavy or delicate? Natural and girlish or with a little bit of spice? How Christmas make-up should look like? Below, you will find a few useful tips.
How to prepare yourself for Christmas make-up?
Christmas preparations such as decorating the Christmas-tree, warping up presents and cooking, indeed occupy plenty of time. Usually, we cannot afford visiting a beauty parlour because of lack of time. Luckily, we can transform our home into a mini SPA salon and make our face skin ready for Christmas make-up. For example, apply under eye collagen pads. Owning to nourishing and moisturizing substances included into the pads, skin becomes highlighted as the dark circles disappear. What is more, apply a face scrub which will make your skin smooth. It is also suggested applying a quick face mask.
Which cosmetics to choose in order to do Christmas make-up?
Surely, Christmas make-up should be just perfect. Face skin has to be flawless, smooth and radiant as all skin imperfections precisely camouflaged. Choose a concealer and a foundation that will hide all skin imperfections, acne and discolourations. Shades of these cosmetics have to melt ideally into your skin tone since you probably would not like to wear any smudges or stains on your face. In short, the colour of the foundation has to be two tones brighter than your natural skin tone. You can check the shade by applying a product on your jawbone. Moreover, you can mattify the foundation due to a transparent pressed powder. It is also a good idea to apply a slightly broznig powder. Coat your cheekbones with a light shaded blusher.
You can move forward with Christmas make-up. Coat your eyelids with a bright eye shadow. Equally effective will be a glitter eye shadow accompanied with a black eye line. Mascara your eyelashes and set the eyebrows using a transparent gel. If you decide to apply light eye make-up then you can coat your lips with a lipstick of an intensive colour – most preferably a red one. In fact, this colour is typical for Christmas make-up. On the other hand, when you applied heavy eye shadows, for example dark smoky eye, then you should reach for a lipstick of nude colours.
How to make Christmas make-up?
Apply a mattifying foundation and a concealer of camouflaging features only on cleansed skin. Next, use a luminising powder. The entire upper eyelid has to be coated with a matte eye shadow while above the crease area should be coated with a silver cream eye shadow. What is more, apply black lines on upper and lower eyelids. Coat the eyelashes with a mascara and define your eyebrows with a special eyebrow pencil. Use a lipgloss or a lipstick of nude colours to bring out your lips.
Remember to do not overdo with sparkling and glittery cosmetics (i.e. eye shadows or a lipgloss). At Christmas, these are Christmas-tree decorations that are supposed to shine the brightest.