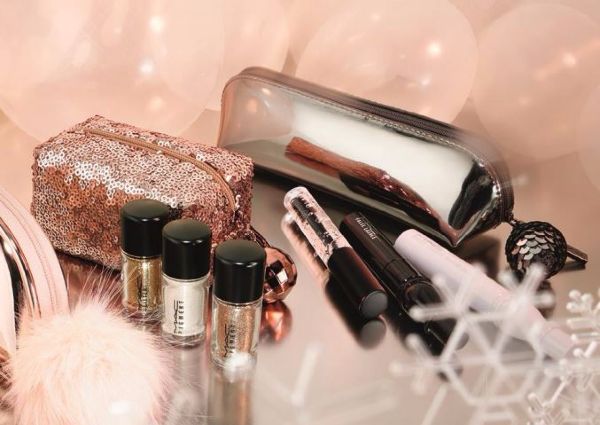 Hello, girls!
I got enchanted by the MAC Snowball collection the moment I saw it. Not only because of colors and beautiful packagings, but also the size. This winter line offers lots of products, makeup brushes, bags and sets. The Snowball collection makes an ideal Holiday gift.
What are you gonna find in the Snowball collection?
MAC knows how to spoil women. I haven't seen so many cosmetics in a beauty collection. Eye, face and lip makeup products, including eyeshadows, lip glosses, lipsticks, highlighters, mascaras, glitter and pigments that enhance your makeup. All of the cosmetics have a winter aesthetics with shimmering flecks that look like snowflakes. The packagings are as beautiful. They're decorated with snowflakes, sequins and angel wings made up of fake lashes. The beauty cases have extra fluffy pom poms and rings looking like disco balls.
MAC Snowball Cosmetics
All of the MAC Holiday collection products contain lots of pigments and shiny flecks. Most of them are decorated with a snowflake. They're available in the shades of champagne, gold, copper, rose, gray and white. Use individual shadows or sets for a stunning and flawless makeup. They'll be perfect for the holiday family get-together or New Year's Eve party. It's great that there are mirrors in some of the products and that the collection gives beauty bags with a few products or the whole set of brushes.
How to use MAC products?
Because Snowball cosmetics are very glittery, try not to apply too much. Choose the products that go with your skin tone, eye and hair color. Use the basic product with the matte finish touch; darker cosmetics for the intensity and one of the three shimmering pigments. Remember that the soft eye makeup suits the strong lip makeup and the other way round – intense eyeshadow looks amazing with a subtle lipstick.