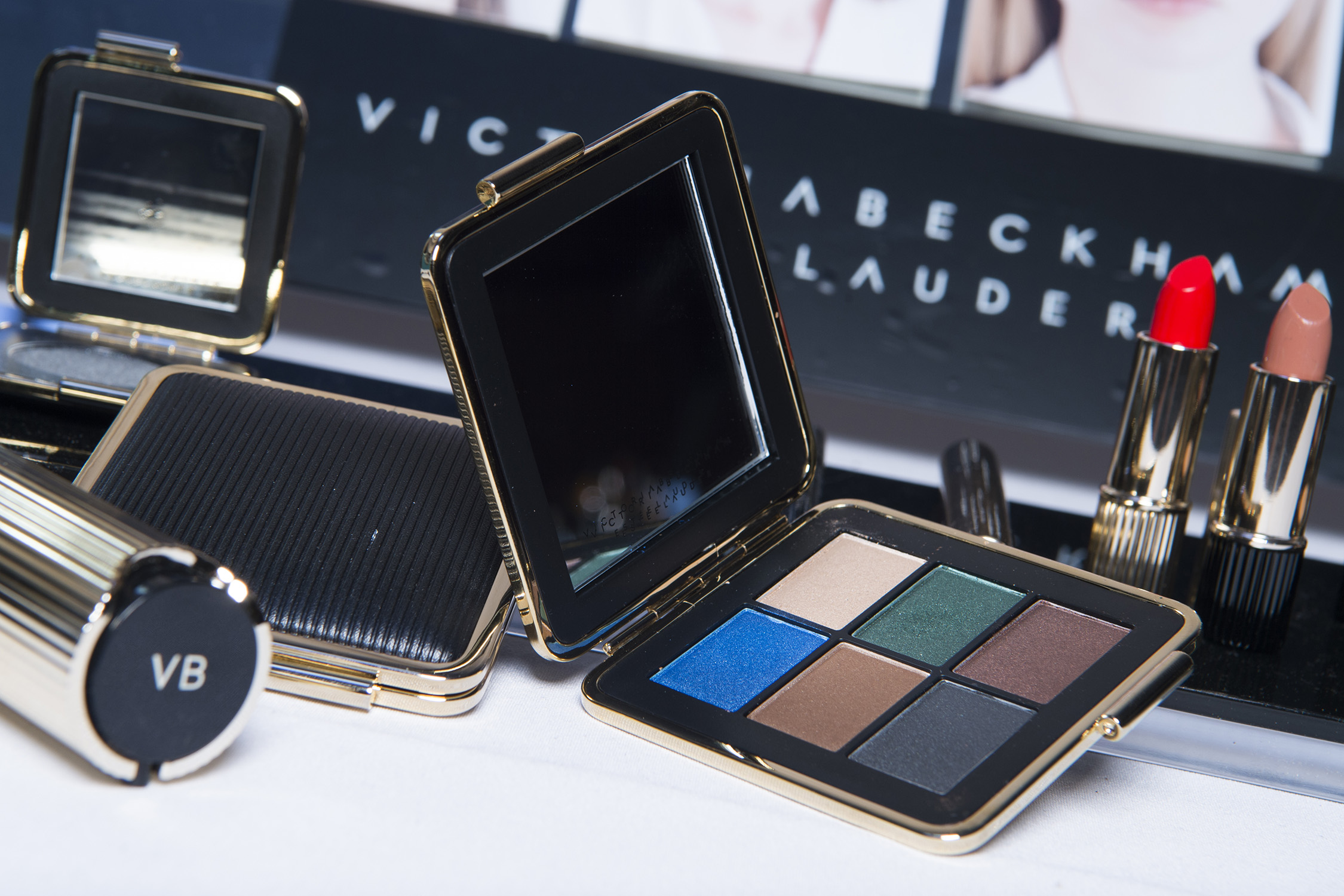 Hey, girls!
More and more celebrities make their beauty products. Victoria Beckham is one of them. She's cooperating with Estee Lauder. What's the effect? As many as 15 makeup products, the most expensive one costing over $1000! I bought some of them much cheaper. Are they good value for money?
Victoria Beckham Estee Lauder Collection
Eye, lip and face makeup products are in the ex Spice Girls' collection. Gold and black are the characteristics of the products. There are eyeliners, lipsticks, mascaras, lip liners, lip glosses, eyeshadows. All of them have Victoria Beckham's initials.
Eye makeup with Victoria Beckham
The new collection includes single eyeshadow, duos and palettes. Most of them are pressed but there's something for the fans of gel formulas. Victoria Beckham's eyeshadows have dark hues but in some palettes you'll find lighter and merrier shades. For example, you can get Eye Matte Duo in either orange and navy blue or blue and beige. They all deliver amazing coverage, intense makeup and stunning finish touch.
Eyeliners and mascaras will surely define eye makeup proposed by Victoria Beckham. Eyeliners make the lashline fuller so eyes get the deepness and intensity. The mascara's wand leaves lashes perfectly separated and coats each of them with the right quantity. The smallest bristles reach the lashes in the eye corners so makeup is 100% professional.
Face makeup products
Victoria Beckham suggests using an illuminating base for a start. We can choose between two products with golden flecks that reflect the light, making face fresh, radiant and younger-looking. Too bad she didn't include a foundation in her collection (btw, it would cost a fortune). Instead, we get a quite good powder that goes with all skin tones. It's weightless and soft, delivers a velvety finish touch. We can complement makeup with a bronzer or blush. Both of them come with a mirror which let me apply makeup when I was out a few times.
Estee Lauder & Victoria Beckham Lip Makeup
A lipstick, lip liner and two glosses belong to this group. The lipstick gives a matte and medium coverage; it comes in a few shades of pink and red. There are Victoria's initials on the stick. We can use the liner for fuller-looking lips. Apply the gloss to make them bigger and sexy; the ones that are available in clear and color versions.