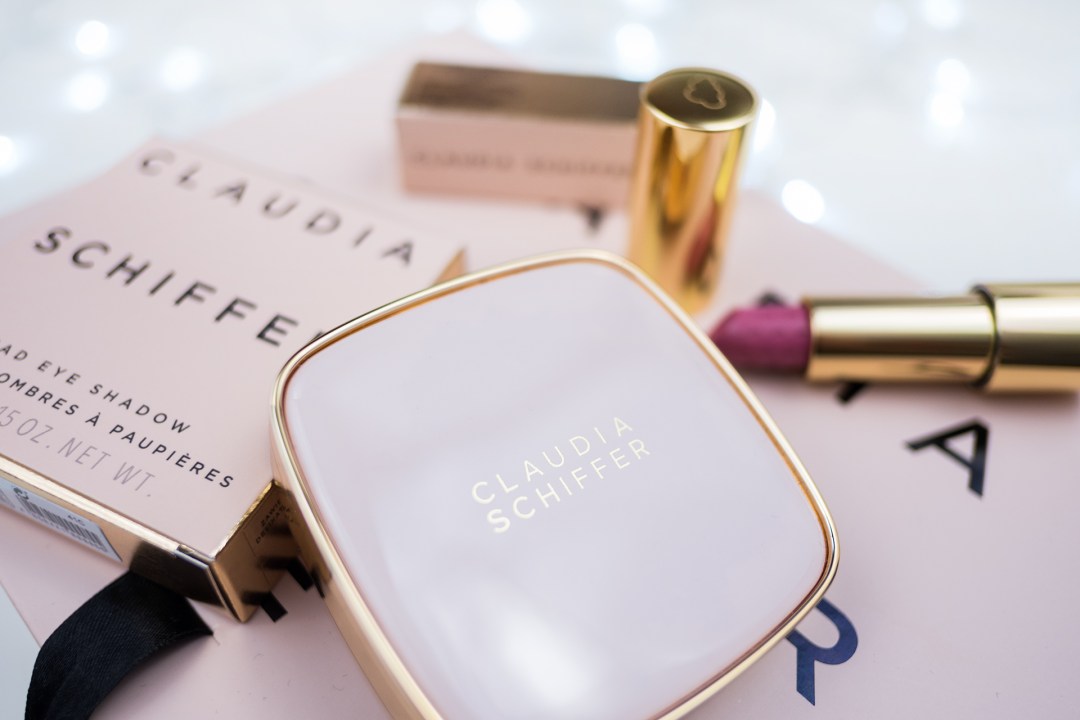 Hey!
I love beauty collections that are signified by famous people. I have a few latest Victoria Beckham and Estee Lauder products. Recently I've started testing Claudia's Beauty Secrets makeup kit. The range's been made in cooperation with Artdeco and Claudia Schiffer. What's the result?
My Claudia's Beauty Secrets and Artdeco beauty products
I bought a few Claudia Schiffer makeup products. Sadly, it's not the foundation or concealer; I didn't want to replace my tried and tested cosmetics. My beauty case's enriched with the lipstick, blusher and eyeshadow (single and palette). I went for natural shades that go with my style and skin tone.
Artdeco and Claudia Schiffer Lipstick
I chose 420 Candy Cane. The lipstick has a creamy and gel consistency so it's easy to apply and looks like your other skin. The product moisturises, smoothes and enlarges the lips, giving a delicate shine. The lipstick is free from parabens, it's been dermatologically tested and works for everyone, no matter the skin type. I applied the product with a brush or finger. I didn't use lipliners because I simply don't like them.
Claudia's Beauty Secrets Blusher
I picked the lightest and subtlest hue again – a very light 72 pink. The product ensures a glowy and natural finish. It moisturises, smoothes and nourishes the skin. It doesn't contain any artificial ingredients. The dermatological tests proved it's safe. Artdeco Claudia Schiffer blusher is applied with a fluffy and slightly angled brush. I used it as an eyeshadow a few times and it worked great in this role.
Claudia's Beauty Secrets Eyeshadow
I chose the 28 palette and 296 single pink shadow. The products have mild formulas, good pigments and are easy to blend. They're really long-wear and don't fall on cheeks. The shadows are free from parabens, mineral oil and fragrances so they're fit for the sensitive skin around eyes. You can use the palette hues for the delicate smoky eye or go-to makeup. Feel free to mix them with the single eyeshadow.