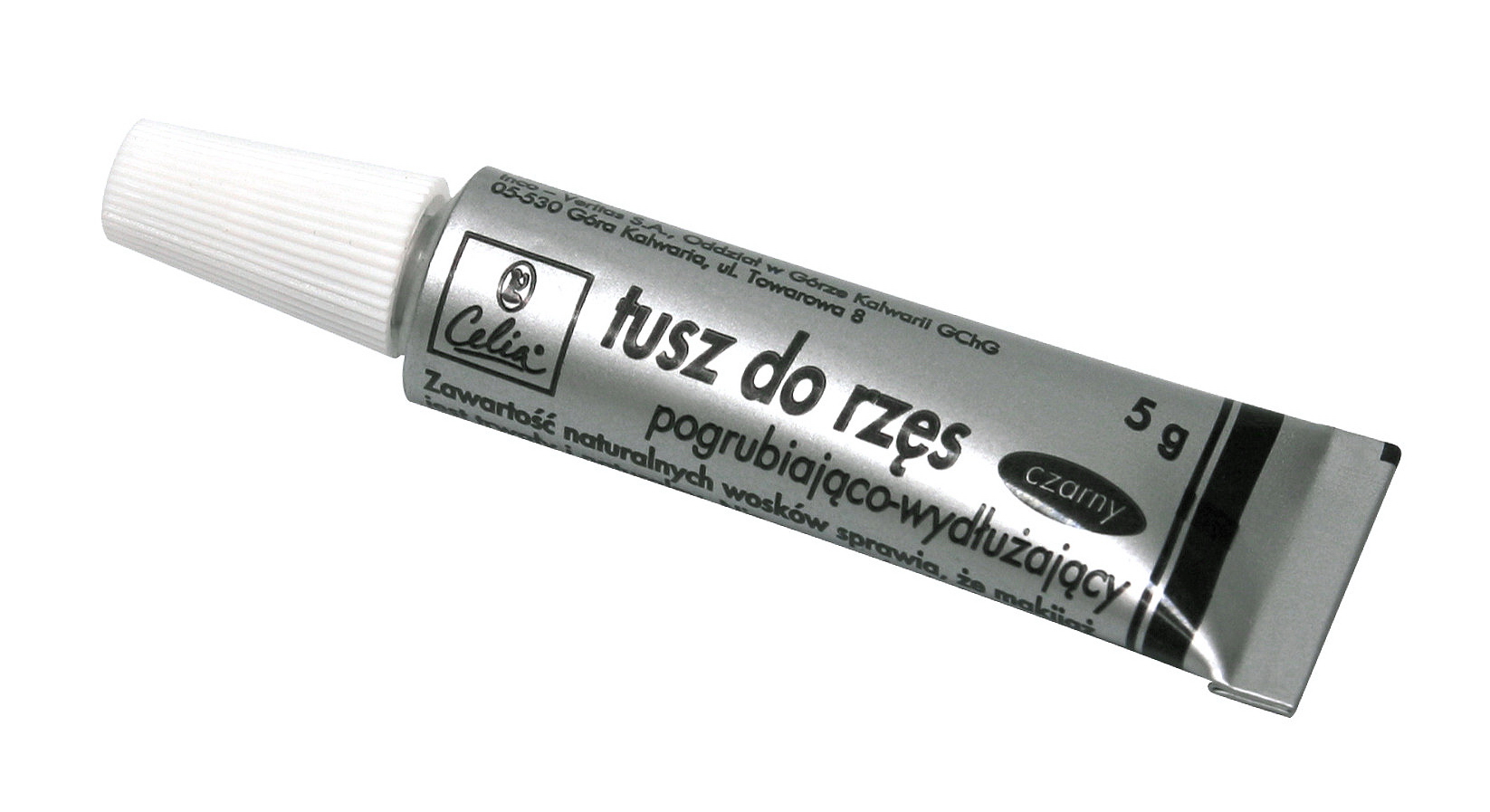 I love testing products which don't fit into the pattern. Do you often come across a mascara sold in a tube? Of course, you don't, although such product exists. I've bought it fairly recently and today I would like to share my comments about this product. I'm going to talk about the product's composition, action and way of using it.
Eyelash thickening and extending
CELILA TUBE MASCARA
When I entered the official website of Celia brand, I didn't learn much about the product, sadly. This tube mascara is supposed to thicken and extend lashes due to intensive pigments and cream formula including conditioning substances. Moreover, this colour cosmetic is said to serve three purposes: adds colour, boosts lash volume and extends them. Last but not least, this tube mascara contains a few natural waxes and can be used to any type of lashes.
Tube mascara as a supply?
The producer suggests that one tube (packaging of 5g) can be used as a 'reservoir' of other mascara which we are running out of. Once we are left with no product, we take the tube mascara, squeeze its content to the bottle and that's all. In my opinion, it doesn't work this way… because will, for example, Chanel mascara remain exactly the same product if we replace its content with a completely different formula made by other producer? I bet you would agree with me on that. For that very reason, I'm not for treating Celia tube mascara as a supply but rather as a cheaper substitute for a classic mascara we use regularly.
How to use the tube mascara?
It's simple. To maximally facilitate application of the product I suggest you to place the content of the tube mascara to any other mascara container featuring our favourite applicator. Naturally, you can use only a wand itself which is ready to be reused once being cleansed thoroughly. However, I have to admit that dosing Celia mascara by placing it onto a saucer or a hand and dipping an applicator with it is truly troublesome. Therefore, I advise you to find an empty mascara bottle and squeeze Celia mascara straight into the container.
How does Celia mascara work?
I haven't come across other tube mascaras before, and to be honest, I'm disappointed with the one I used. Selling a mascara that doesn't go with an applicator matching the particular formula results in the cosmetics being hard to put on the lashes. I used a few wands but the effects were so-so in each case. Indeed, the mascara coats lashes with a very thin, black layer but the effect of thickness or extension is barely noticeable. To me, Celia tube mascara is fine if you look for super delicate effect, for example, if you want to obtain make-up no make-up effect. You won't make your eyelashes look spectacular by using this product.
Advantages:
surprisingly cheap, has a very convenient tube, delivers intensive colour;
Disadvantages:
doesn't feature applicator, uses up fast, doesn't deliver enhanced effects, stains eyelids.