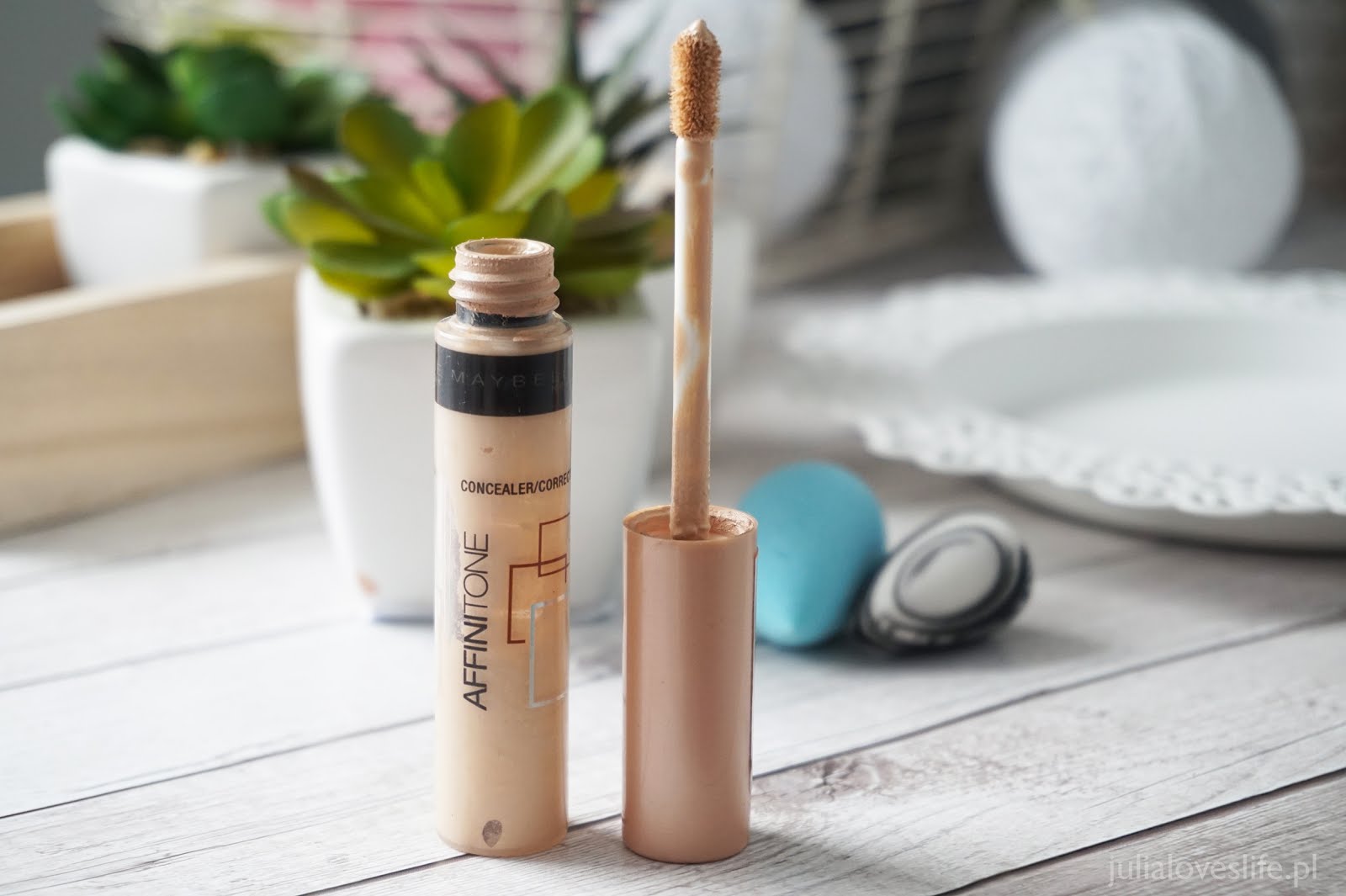 Hello!
What should we do to help our skin remain fresh and radiant constantly? I use Maybelline Affinitone concealer either in its stick or liquid form. Which one is better? If you experience problems with skin imperfections, I encourage you to read my entry. You'll find out whether I recommend testing both products, or not.
Which skin imperfections can be covered by Maybelline Affinitone?
I could write that this product camouflages all possible skin imperfections but, I think, you won't believe me. Ok, let's be serious. Maybelline Affinitone concealer hides post-acne discolorations and pigmentation marks, dark circles under eyes, skin aggravations and other marks which might spoil the effect of flawless make-up you want to achieve. I can say even more. You can use this cosmetic to contour your face since it doesn't have problems with melting with skin tone. What are other pluses of Maybelline Affinitone? I can enumerate the following: it evens skin tone, delivers natural effect and stays on face long (it doesn't disappear nor gets oxygenated). Moreover, this concealer suits sensitive skin owners well – it doesn't contain any fragrances and was tested by dermatologists.
Stick or liquid Maybelline Affinitone concealer?
For me both of them are equally good. Maybelline Affinitone concealers are available in four shades which melt with skin tone and, as a result, mask the imperfections. My favourite is the liquid concealer because I find it easier to apply and spread. When it comes to the stick version of the concealer, I had to blend it thoroughly with the foundation. For this procedure, I sometimes used a brush and sometimes a sponge. To distribute the liquid Maybelline Affinitone I needed to use my fingertips only.
Maybelline Affinitone concealers – Why do I like them?
Certainly, I've just mentioned high camouflaging factor, easiness of application and safety. Now, it's time to focus on other pluses of Affinitone concealers by Maybelline. Firstly, it's the creamy and light formula which I find positive, indeed. When I was wearing my make-up, the cosmetic was insensible. Also, I didn't notice any more blackheads appearing on my face while testing this cosmetic. Conclusion? Maybelline Affinitone concealers can be applied by those whose skin is oily and acne-prone.