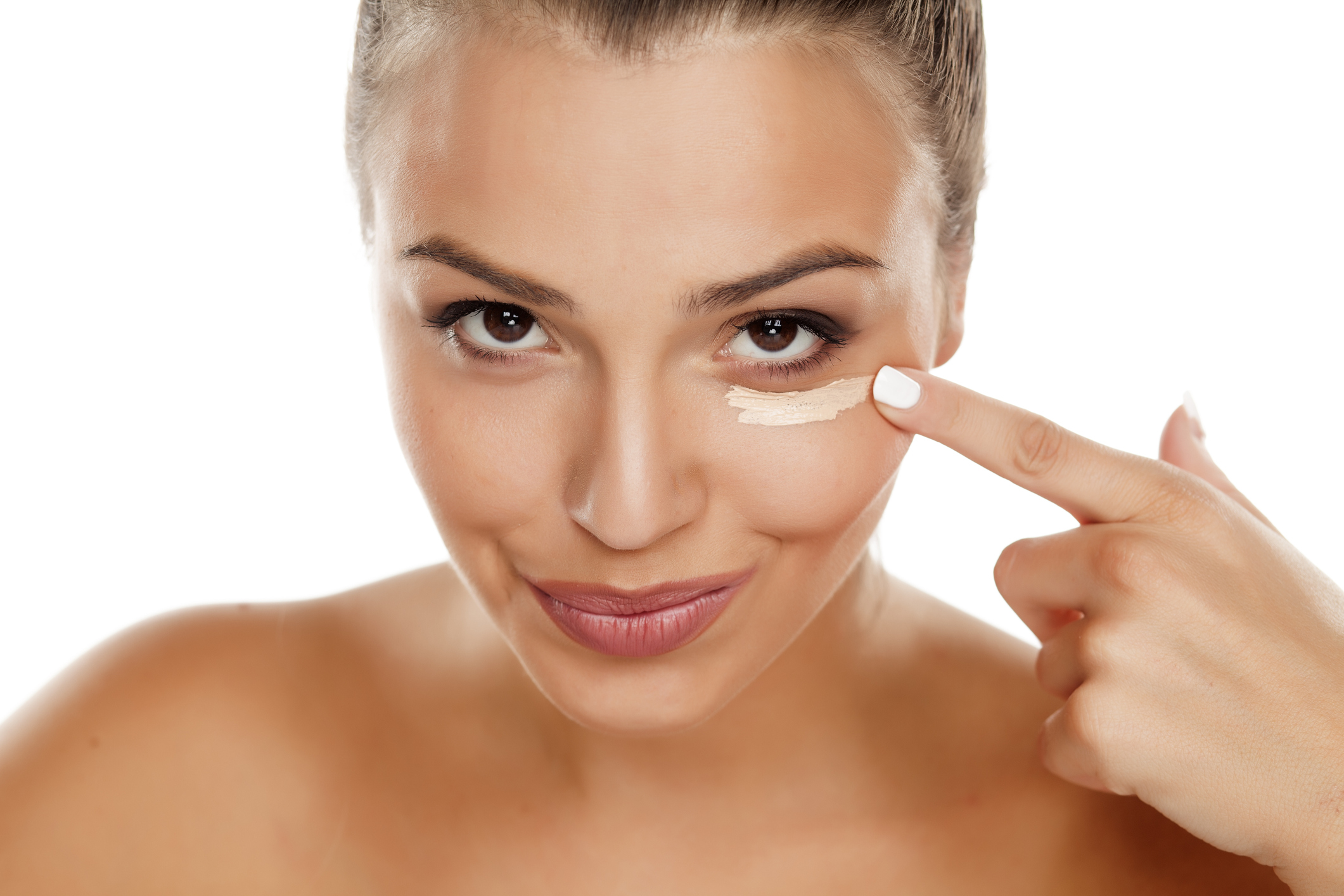 'My skin is oily and I'm looking for a make-up base. Which one should I choose?' If you are dogged by this or similar problem, it means that you will find my guide useful. I decided to collect all the information which I gathered when I was trying to match a make-up base with a foundation and my skin type myself.
Many women limit their face make-up to applying a foundation only, often, and sadly, a mismatching one. We don't use primers because we aren't totally sure what the purpose of such a cosmetic rally is and which one to choose (there are plenty of them! [sic!]). Frequently I meet girls who think that they don't need such a cosmetic when they apply an expensive and long-lasting foundation. Also, I came across a conviction that a make-up base is an invention of cosmetic concerns which want to lay they hands on our money, hahaha! Today, I'm going to specify everything on this subject.
Why do I need a make-up base?
The most important task of a make-up base is extending hold of a foundation even up to 12 hours. As the first layer of make-up applied, it makes our skin ready for the upcoming foundation – it smooths, moisturises and elasticises. This is a multi-purpose product designed for special tasks.
How does a make-up base work?
Make-up base is a kind of protection for our delicate complexion. Foundation applied onto a primer doesn't only blend into skin better and intensifies its camouflaging factor, but also it harms skin less. Simply, make-up base restrains the contact between a foundation and skin, so there's no worry that our skin pores might get clogged. Furthermore, depending on its type (more on this below), make-up base might minimise visibility of enlarged skin pores, laughter lines and redresses. Also, if selected wisely, this cosmetic can limit sebum production, deliver matte finish where needed as well as highlight the face parts that should look more vibrant. However, mostly, make-up base replenishes skin with moisture and smooths complexion. Just try doing make-up using a primer. I can ensure you that you won't resign from putting this cosmetic on ever again. The difference both in quality and durability of make-up can be seen with a naked eye.
Which make-up base to choose?
While picking up this kind of a cosmetic, it's worth following individual needs of our skin and bearing in mind the problems we experience during everyday face skin care or make-up (for example, T-zone shine, dry skin patches). My advice for the start? Don't go for primers containing a huge amount silicones if you suffer from acne.
MAKE-UP BASE – TYPES
The majority of make-up bases that are currently available on the market are silicone bases which, as I've already mentioned, aren't the best choice for acne skin. What do I think about this type of make-up bases? In my view, they aren't the best solution because they create a kind of impervious layer which can lead to clogged skin pores and encourage bacteria multiplication. Another thing worth realizing is that silicone make-up bases can't be removed due to water and aren't suitable to be used with a waterproof foundation. Basically, this type of make-up base is an acceptable solution for dry or mature skin because this cosmetic is good at storing water and counteracting moisture loss. If you happen to be in favour of applying silicone make-up base, go for lightweight colour cosmetics that feature water as their main ingredient.
Similar action is delivered by oil make-up bases. They also create a layer preventing water from evaporating as silicone make-up bases do, yet they are more delicate for skin. A big plus is the wide choice of such products because a role of oil make-up base can be taken by a natural and light oil like, for example, raspberry seed oil, rose oil or sweet almond oil. When it comes to application, you can either put it directly on skin or do it the way I do it. Namely, I mix just a few drops of an oil with the foundation. Here comes a pleasant surprise – oil make-up base serves both dry and oily complexion. Moreover, this kind of base can be used with foundations that are liquid, dry, mineral, light and heavy (to make their camouflaging factor less powerful). As it is plain to see, you can enjoy true freedom when it comes to applying this type of make-up primer. And this is why I love oil make-up bases! ♥
If you're looking for a light make-up primer, you can give a go to gel make-up bases. This is a perfect solution for oily skin because this type of a cosmetic doesn't leave a greasy layer when applied to face and it can limit sebum production. A decent gel make-up base doesn't only smooth skin but also reduces visibility of blackheads. Additionally, it can moisturise skin as well. Finally, gel make-up bases can be used with long-hold foundations as well as with mineral foundations – choose the option that suits you best.
Highly moisturising features are also offered by glycerine make-up bases which create a perfect match with water-based foundations. By taking advantage of glycerine properties, such make-up bases provide skin with constant and balanced level of hydration. Unfortunately, my experience with glycerine make-up base ended up really badly. To clarify, once, a glycerine make-up base ruined my foundation completely.
While discussing the topic of shine-reducing make-up primers, I have to mention make-up bases containing silica. Indeed, they smooth skin, reduce visibility of blemishes, yet they have one drawback. Unfortunately, make-up bases containing silica may dehydrate skin and bring dry skin patches out. Therefore, when you decide to apply such product, make sure that your skin type is oily and your foundation is light.
The last type of make-up primers, which I haven't used yet, are dry make-up bases. The characteristic ingredients are Talc, Aluminium, Magnesium Aluminum Silicate or Boron Nitride, which are substances absorbing the excess of sebum. Pluses? They reduce uncontrolled shine and visibility of blackheads as well as significantly limit sebum production. Minuses? This kind of a make-up base might be difficult to distribute all over the face, it rubs off easily, therefore, you need to know how to apply it the right way. Moreover, it isn't suitable for dry skin because it enhances dry skin patches. It serves oily skin better.
Obviously, make-up bases can be also distinguished by the purpose they serve, not only by their formula. Sometimes, it's the very division that facilitates choosing the right make-up primer. There are:
highlighting make-up bases,
shine-control make-up bases,
corrective a.k.a. universal make-up bases (smoothing).
Colour make-up bases
Finally, I'm going to tell you a little bit about my last-week's discovery, which are colour make-up bases. Colour primers are known for preparing problematic skin for make-up. And by saying 'problematic skin' I mean skin which needs a lot of camouflaging. Also, this kind of make-up bases are to even an unhealthy shade of a complexion. What does it mean? Let me explain it in the following way:
purple make-up base – neutralizes yellowish complexion shade,
green make-up base – neutralizes red marks and discolorations,
mint make-up base – neutralizes redness of spider veins,
peach make-up base – improves shade of dull and pale complexion,
apricot make-up base – neutralizes visibility of dark circles under eyes,
blue make-up base – evens reddened skin,
white make-up base – highlights face skin.