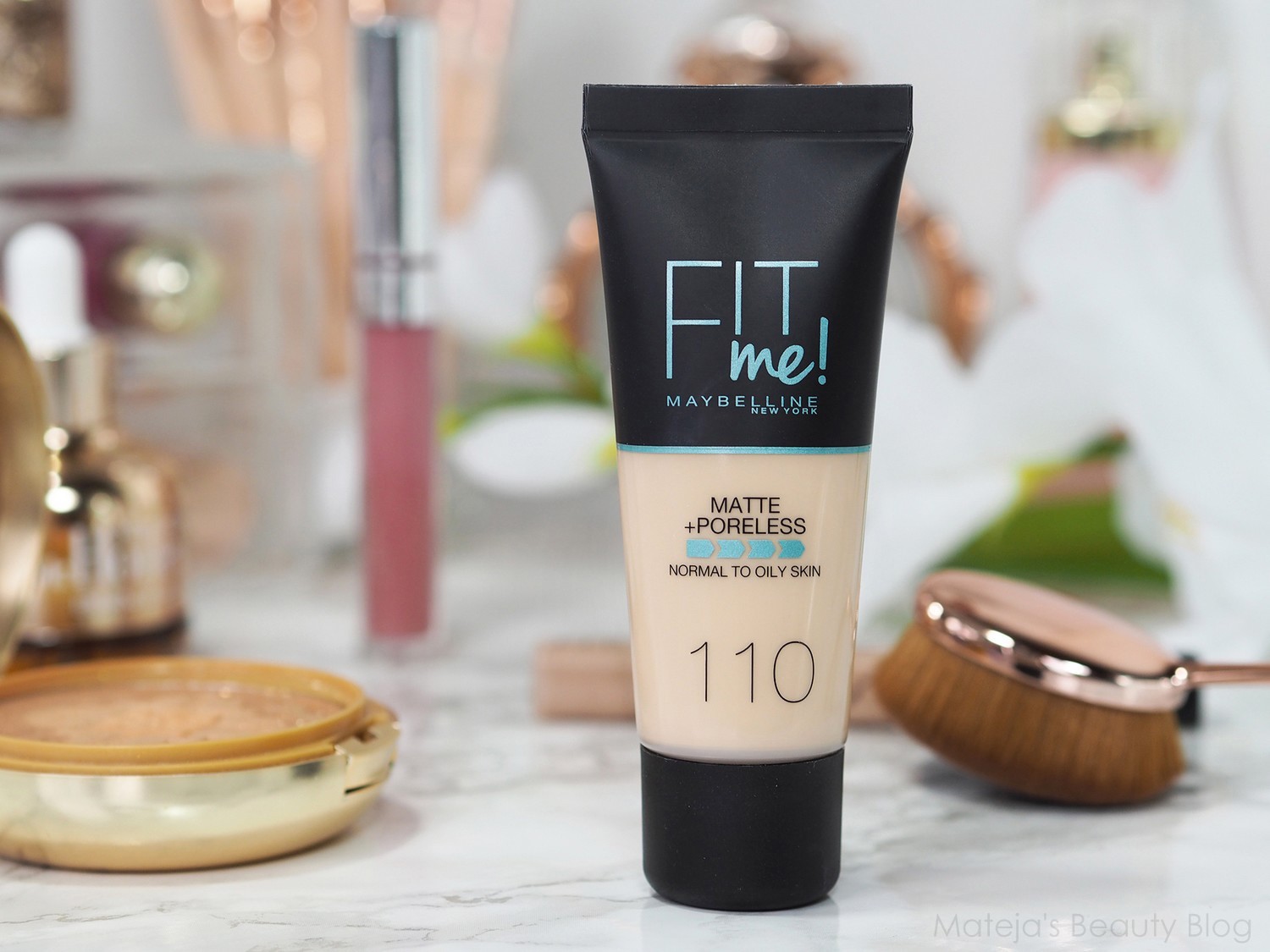 Hi, there!
I'd always dreamed of having a smooth and beautiful face. When I stumbled on the Maybelline Fit Me! Matte&Poreless Foundation, I knew it would be my beloved cosmetic. How did the product do in my home tests? Read in my latest post!
What are the properties of Maybelline Fit Me! Matte&Poreless?
There's no better mattifying foundation than Maybelline Fit Me! Matte&Poreless. It's intended for oily and normal skin due to the ability to absorb the excess of sebum. What's more, the product camouflages imperfections and skin pores, evens out the skin tone, delivering a natural effect. If you apply it the right way, you avoid smudges, dark spots and the mask effect. Remember about keeping the skin moisturised so the foundation regulates the sebum glands and doesn't enhance dry cells.
How to apply the Maybelline foundation?
You apply the product to a clean and hydrated skin with a brush, sponge or your fingers. Remember to thoroughly rub the foundation over to avoid smudging and cake-face. That's why you shouldn't forget about the jawline, neck and ear area. Also remember to carefully blend the foundation into the hairline and brow ridges. If you want to make the eyeshadow and lipstick longer-lasting, apply the Maybelline foundation to your eyelids and lips, too.
Maybelline Fit Me! Matte&Poreless Foundation – useful info
The brand offers as many as sixteen shades matching all skin tones. A very light 110 is my favorite; I use a mattifying powder for a better hold. The foundation comes in a tube. Too bad there's no applicator so be careful not to squeeze out too much.
Have you used Maybelline Fit Me! Matte&Poreless? If not, it's a must-try!